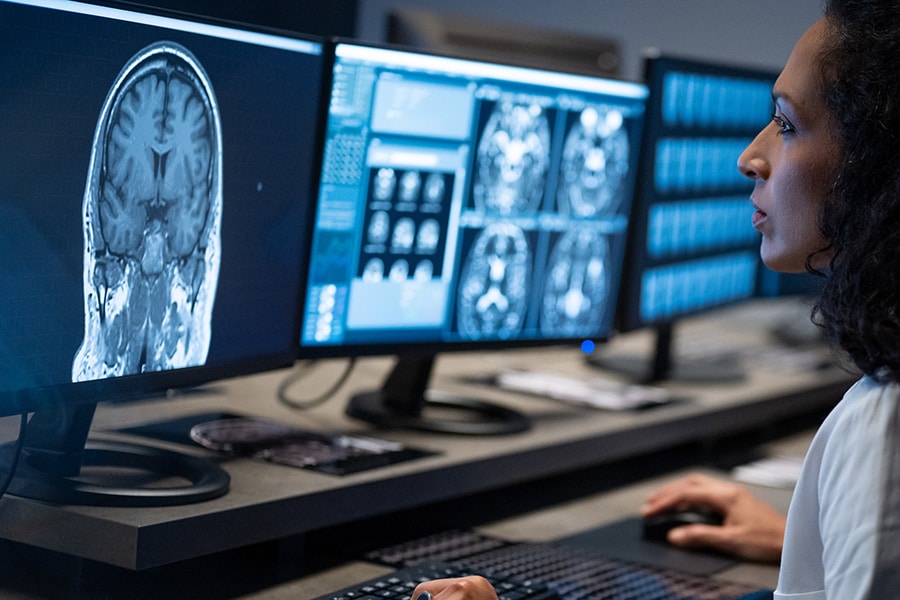 Delirium and dementia have many symptoms in common but are not the same thing. Patients with dementia are at high risk for delirium, but it can also occur in people who do not have dementia or Alzheimer's. A correct diagnosis by knowledgeable healthcare professionals who understand the differences between delirium and dementia is essential for treatment to address the symptoms of both.
A study published by Sage Journals, the international journal of psychiatry and medicine, examined the differences between the way intensive care and surgical unit personnel handled patients diagnosed with delirium versus internists (internal medicine physicians) when admitted to a hospital. The results of the study found that when patients diagnosed with delirium were in the care of surgical or intensive care physicians, a consultation-liaison psychiatrist was more likely to be consulted. When patients with delirium were in the care of an internists, a consultant-liaison neurologist was more likely to be consulted. The study found that consultant-liaison psychiatrists were more likely to prescribe drug intervention while consultant-liaison neurologists were more like to prescribe additional diagnostic procedures.
Delirium is a condition that comes on very suddenly causing immediate changes in behavior. The symptoms include:
Sudden Inability to speak clearly or follow a conversation
Sudden increase in mood swings
Hallucinations or imagining frightening things that are not there
Intense paranoia that comes on suddenly
Extreme fatigue and drowsiness the person has not experienced before
Becoming withdrawn seemingly overnight
Sudden loss of appetite
Many of these symptoms are also associated with advancing dementia, but delirium symptoms – unlike dementia – appear suddenly and can intensify and wane throughout the course of the day. Dementia symptoms that are similar to delirium appear much more gradually over the span of months, weeks or years.
Unlike dementia, delirium is usually caused by:
Pain
Infection
Constipation or urinary retention
Dehydration and/or poor nutrition
Low blood oxygen levels
An adverse drug reaction/multiple medication
Disorientation due to an unfamiliar environment
Poor vision or hearing
The causes behind delirium can often be treated with minor or no drug intervention when properly diagnosed such as returning oxygen levels to normal, rehydration, proper nutrition and discontinuing or changing current medications. Unfortunately, delirium patients are often prescribed anti-psychotic drugs when not treated by internists. Anti-psychotic drugs may make symptoms worse and do not address the underlying problems causing the delirium.
Once the cause of delirium is found and treated with simple medications to relieve pain or constipation, the worst of the symptoms usually go away. Whereas dementia symptoms will continue but progress more gradually.
Recovering delirium patients are best cared for by caregivers who can calmly reassure them that they are safe, surround them with familiar objects like photos of family members and ensure they eat and drink regularly. Those with delirium and dementia see an improvement in symptoms when they are in a supportive, calm and familiar environment like home or memory care community rather than confined to a hospital.
At The Cordwainer, our team is trained to recognize the symptoms of delirium versus the normal progression of dementia and immediately seek medical attention for the individual. Delirium is very preventable when a person with dementia is under the supervision of individuals trained to know the difference and provide the non-drug therapies that have shown to speed up recovery and prevent a reoccurrence.
You can read the full study here. If you have a loved one who has been diagnosed with dementia and has experienced delirium it is helpful to speak with professionals familiar with the symptoms of and the best care practices for both.
The Cordwainer memory care team at (781) 544-2777 and the Expert Corner page on our website is a trusted source of information for helpful tips for caring for a loved one with Alzheimer's or dementia who has experienced delirium.