The environment, services and programs
Intentionally built for those experiencing memory loss and other dementia-related symptoms.  The Cordwainer reimagines how individuals can live and thrive in a setting created to the highest specifications in line with the latest research in dementia and ergonomic design.  The use of natural woods, ample natural lighting, and an open floor plan combines aesthetic and therapeutic benefits.
Unlike many communities, The Cordwainer was created solely for residents with dementia. We make no compromises. The staff at The Cordwainer are trained to work as a team to support residents to live their best life.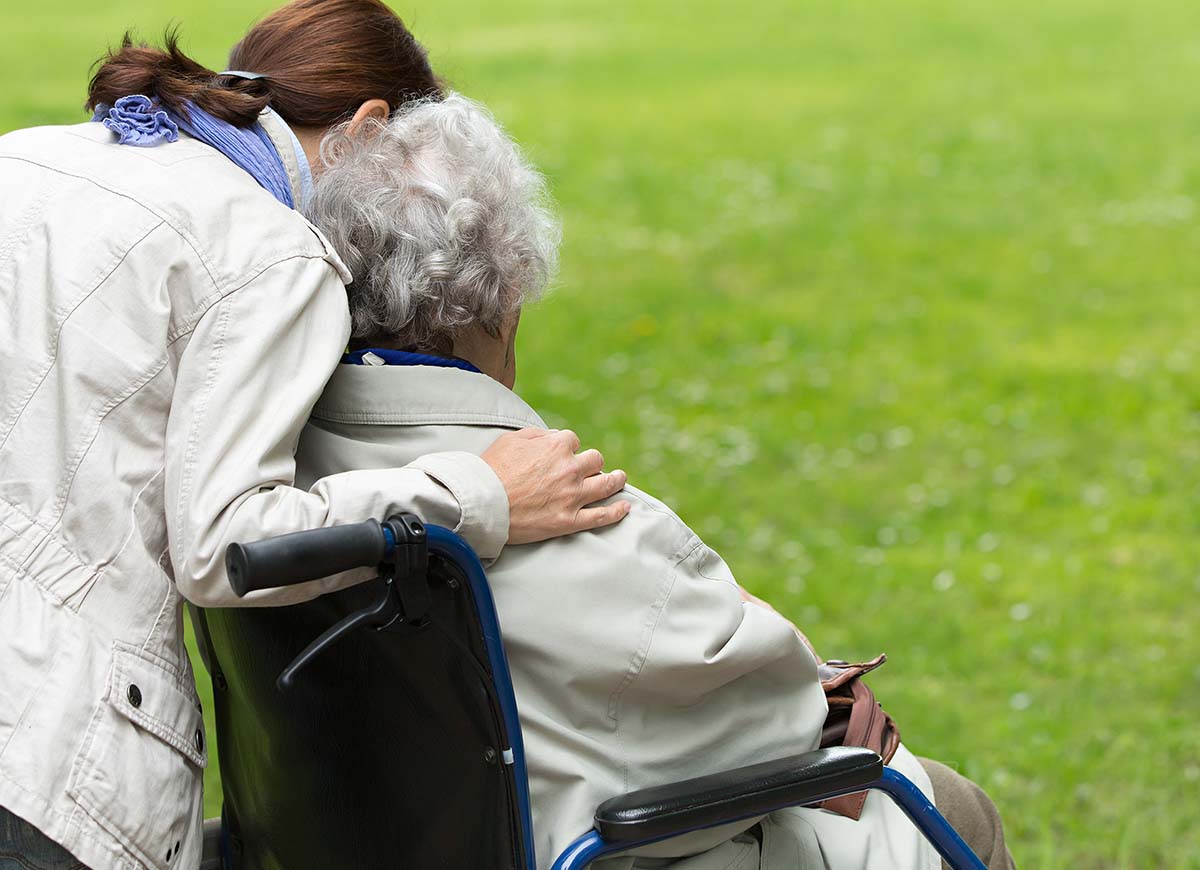 The Learned EnvironmentSM  is a proprietary mental and brain stimulation curriculum developed to exercise the mind with both new and familiar learning opportunities. The program takes advantage of the fact that, even though dementia cannot be reversed, its progress can be slowed by keeping one's mind busy and active through mental stimulation. Classes include music, art and foreign language. The Learned Environment℠, complemented by our other programming and modern technology such as the Tovertafel, an innovative light projection system, allows residents, staff and families to engage in a fun yet therapeutic way.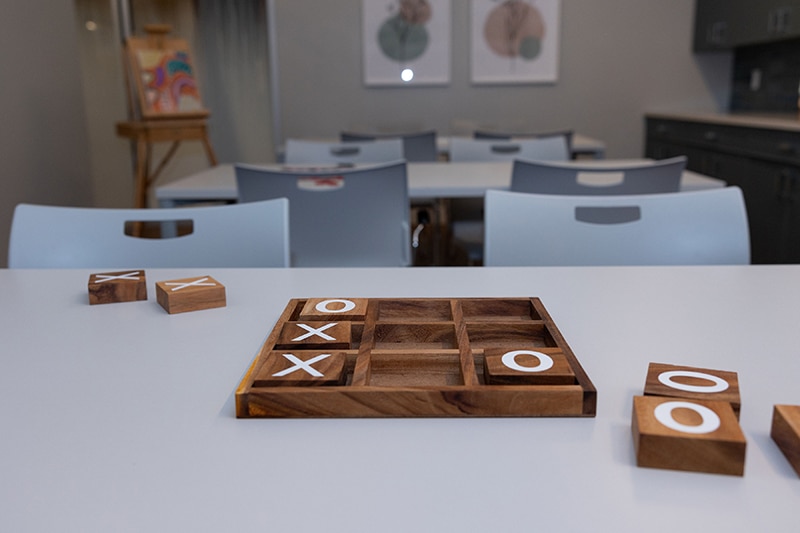 To complement our outdoor courtyard garden, at the center of our community is an indoor sensory garden that allows for all-year stimulation of the senses. Residents can engage with the garden or simply relax and listen to the sounds of the bubbling water boulder and birds chirping. The tree and plantings in its center invite you to sit around on benches that are surrounded by garden beds with flowers and plants. All five senses- sight, smell, taste, touch and hearing-are all stimulated, while raised planting beds allow resident gardeners to get involved with nature.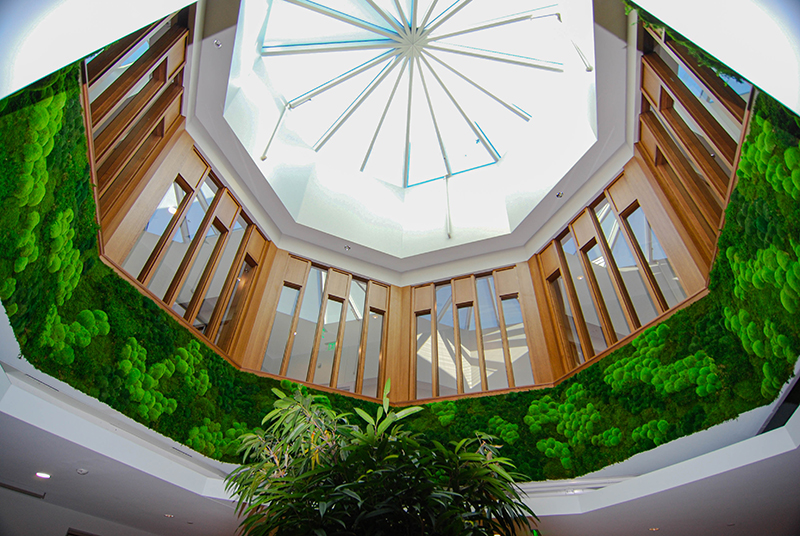 The entire building and all apartments are wired with fiber-optic cabling, providing everyone with high-speed internet and the best quality TV and audio reception.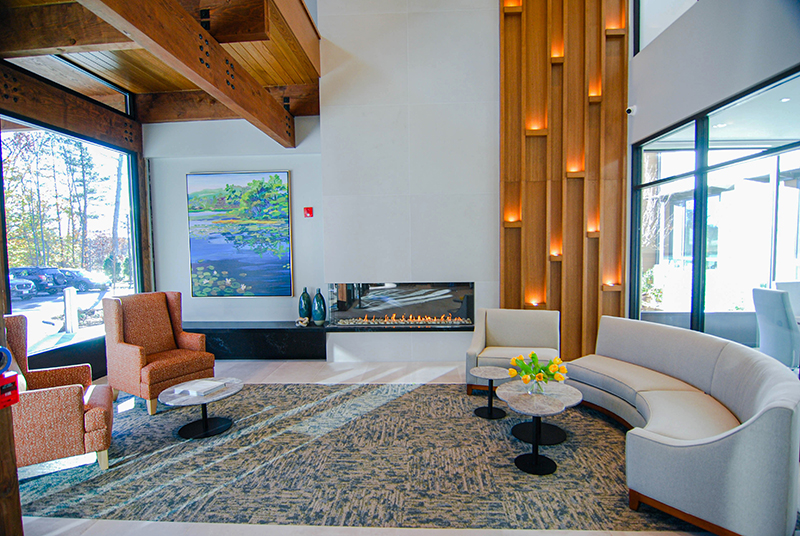 We incorporate Clean Air Technology into our community. Our modern climatization system provides optimal fresh air circulation throughout the common areas and suites. Air is never recycled but always ventilated freshly into the building using the latest filter and cleaning technology.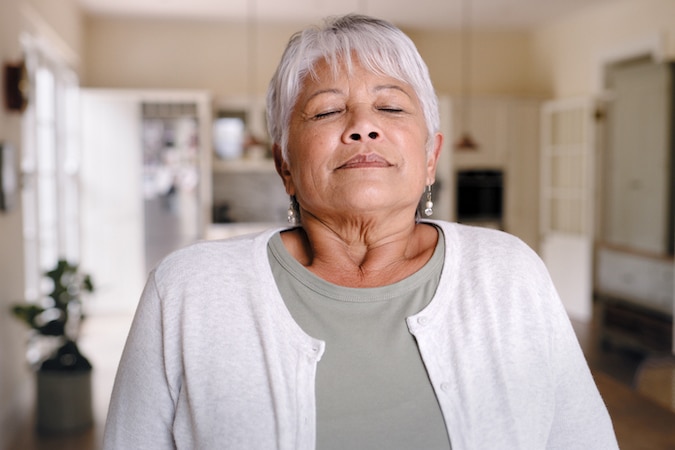 If a resident needs help—or there is an emergency–our state-of-the-art radio-frequency system identifies the resident's location and ensures nearby Care Associates are deployed quickly to support the resident.
Cameras provide video monitoring of common areas while respecting the privacy of residents.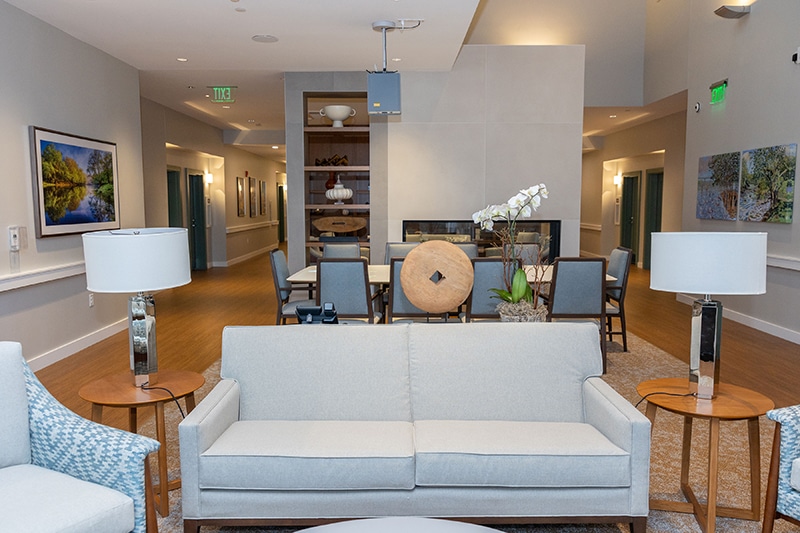 Under the supervision of our staff, residents can engage in handicraft activities. A wood workshop allows residents to produce small gifts, decorations, fun objects, and more. Residents can laser engrave their work to share with family and friends.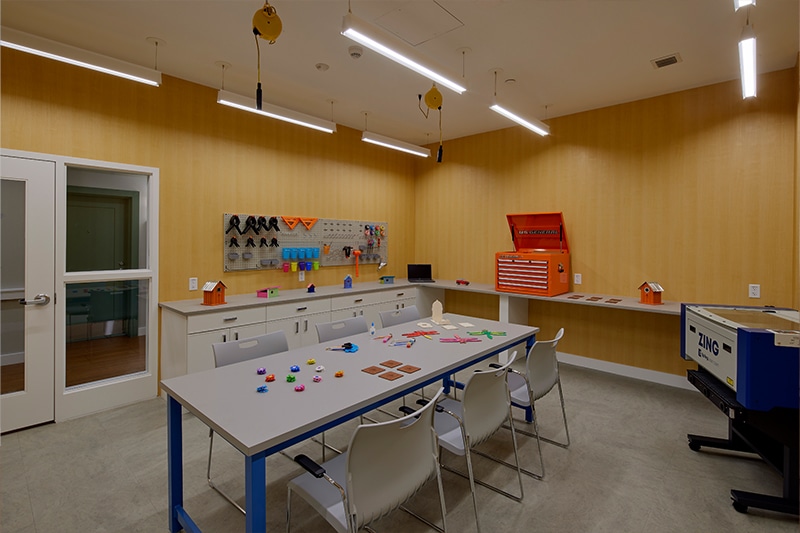 Staying calm, balanced and well is of utmost importance. The Rejuvenation room is furnished with comfortable reclining chairs and residents can enjoy soothing music, aromatherapy, hand massages and more. This room is especially beneficial for our residents who have progressed further with their dementia, allowing them to continue to stay engaged through each stage.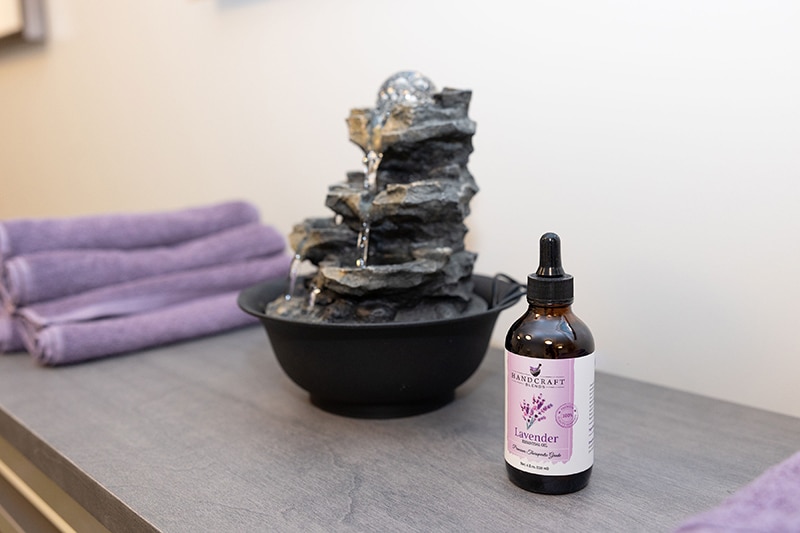 An open and inviting, safely fenced terrace allows residents to enjoy fresh air on beautiful days on the second floor.
A variety of dementia-related information and documents are available for family and friends of residents. For those who want to better understand dementia-or how to better communicate with their loved ones-this is a great place. We will host support groups and lectures here as well.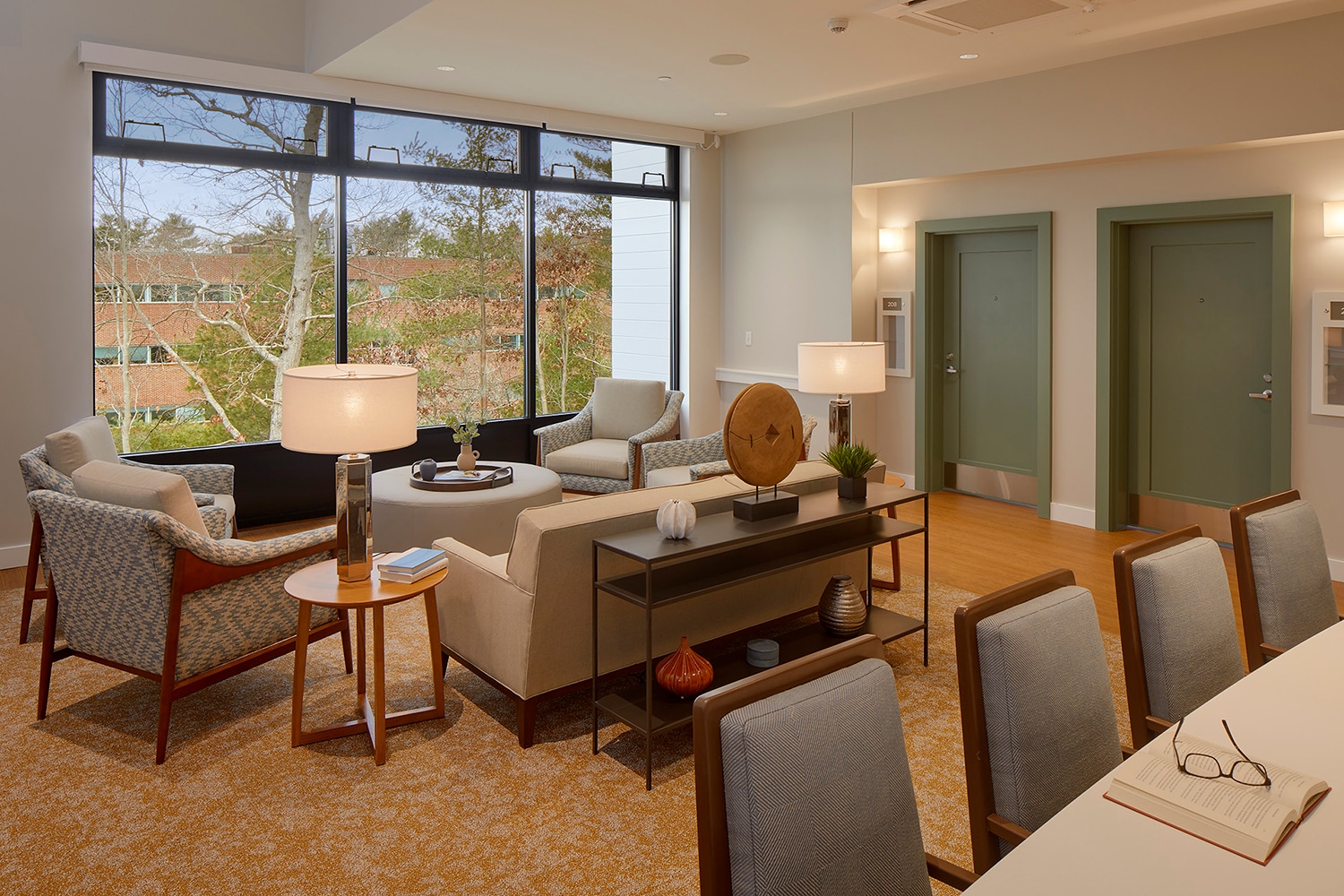 A private family suite with a full kitchen, dining area and living room for families and residents to use for private events and for residents to use for cooking classes and small group activities.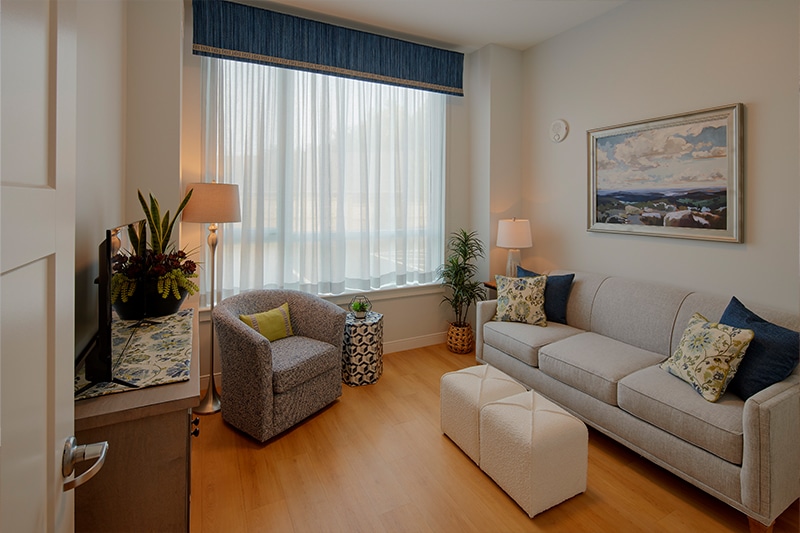 24-hour nursing for peace of mind.