The Cordwainer offers a selection of private and companion suites on each of our two floors. These memory care suites border the community rooms for activities, relaxing and performances.
Our private suites are thoughtfully designed to ensure safety and encourage independence and wellness.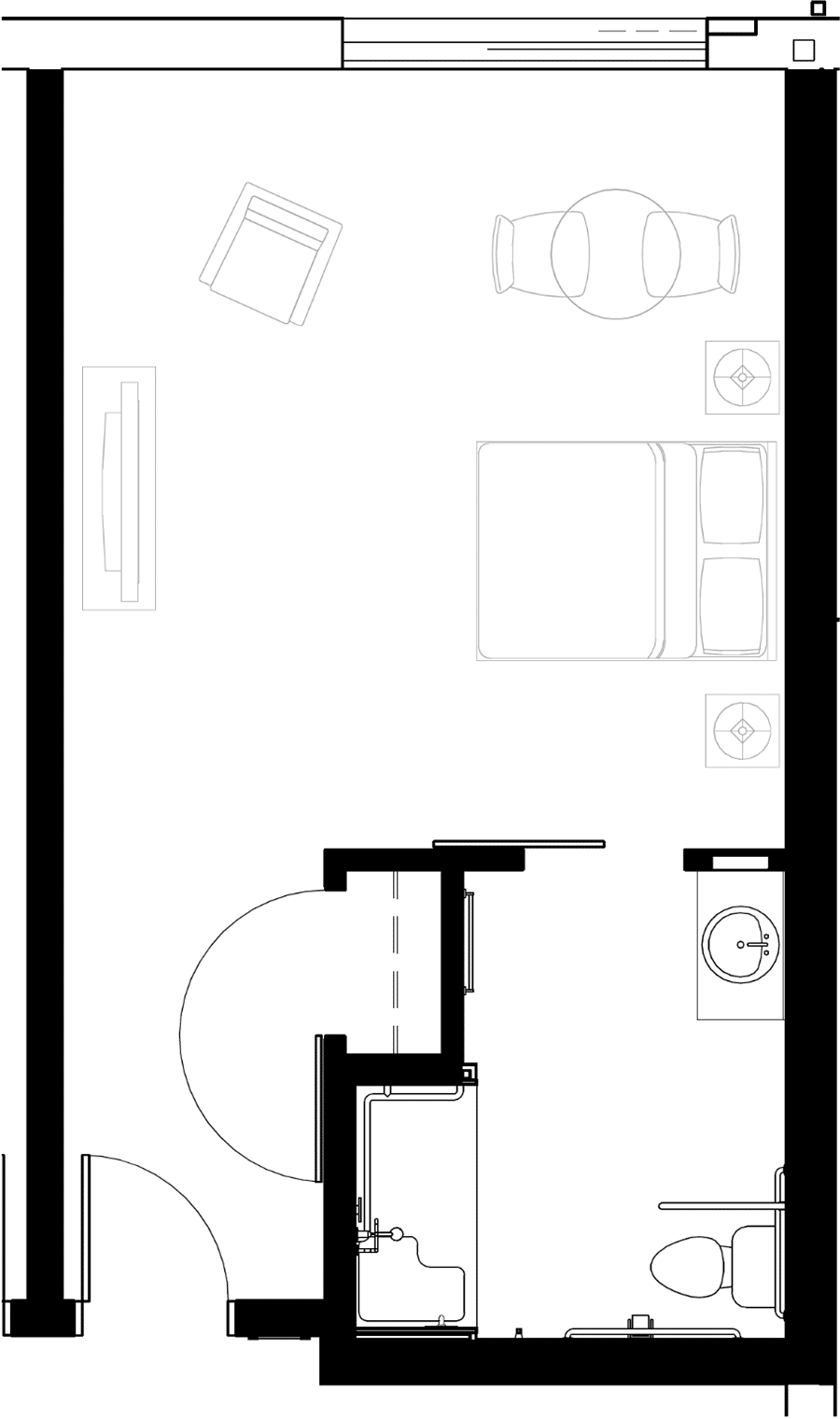 Private Suite: 354-384 square feet
The Cordwainer offers a limited number of companion suites. These suites feature a shared sitting area, shared bathroom and two private bedrooms. Companion suites include all the unique features offered in our private suites to ensure safety and promote independence and wellness.
Companion Suite: 510-529 square feet