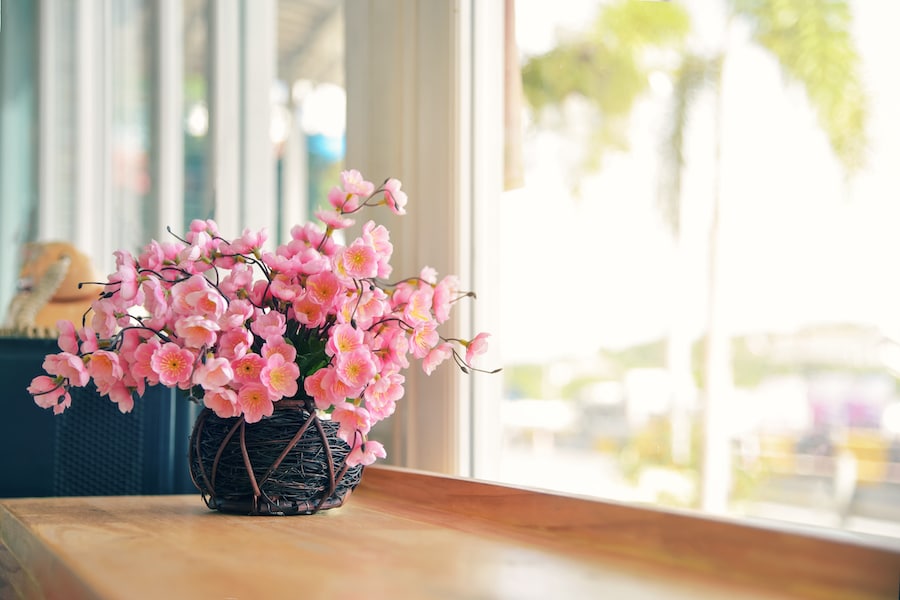 When looking for a memory care community that will best meet the needs of your loved one an important detail that is often overlooked is the lighting throughout the community. From public spaces to individual apartments or suites, the type of lighting and even the color of the light can have a profound effect on the health and well-being of those living with Alzheimer's or dementia.
People experiencing dementia perceive the world around them differently than others. One of the symptoms of dementia is diminished visual acuity that can cause anxiety and disorientation. Having well-lit areas without shadowy corners and dark corridors helps create a sense of security. There is an abundance of research that has shown exposure to bright light, especially the kind typical of midday when the sun is the brightest, has been shown to reduce the risk of depression and anxiety for people experiencing memory loss.
Memory care communities should have brightly lit public spaces that mimic outdoor light from early morning until the late afternoon and even early evening depending on the time of year. This helps maintain normal circadian rhythms in the body that tell us when to wake up, and more importantly, when to sleep. Since difficulty going to or staying asleep is a common symptom of dementia that can lead to anxiety and depression, it is important that a loved one with memory care needs lives in an environment with bright, evenly dispersed lighting from windows, skylights, and light fixtures.
The color of light a person living with dementia is exposed to is also important. Humans of all ages are wired to react to lights of different brightness and color whether it is natural or artificial. Muted, warm red or orange light imitates sunrise and sundown. Exposure to red or orange lighting upon first waking and again in the late afternoon and evening encourages normal sleep patterns. Bright white light tells our bodies it is midday, a time when we would typically be the most active.
At The Cordwainer we are attentive to every detail, including careful consideration of the lighting throughout the community to help our residents feel safe and lessen the chance of disorientation or falls caused by poor lighting. All public spaces are open and well-lit with bright lights evenly placed in fixtures designed to reduce glare, which can be uncomfortable and reduce visibility. Our community also allows for plenty of exposure to natural light through large windows, a skylight, and safe, secure outdoor spaces.
All our suites feature large, efficient, European-style windows to allow for plenty of natural light. Residents' bathrooms have permanent amber lighting for easy orientation 24 hours a day and light fixtures throughout the suite are designed to eliminate glare and illuminate evenly with no dark hallways or corners. We have designed a community to ensure residents at The Cordwainer always feel safe and secure in a well-lit environment for easier navigation and engagement with their surroundings.
For more information about The Cordwainer's innovative design, and the intricate effort that has gone into our lighting considerations, please contact us.