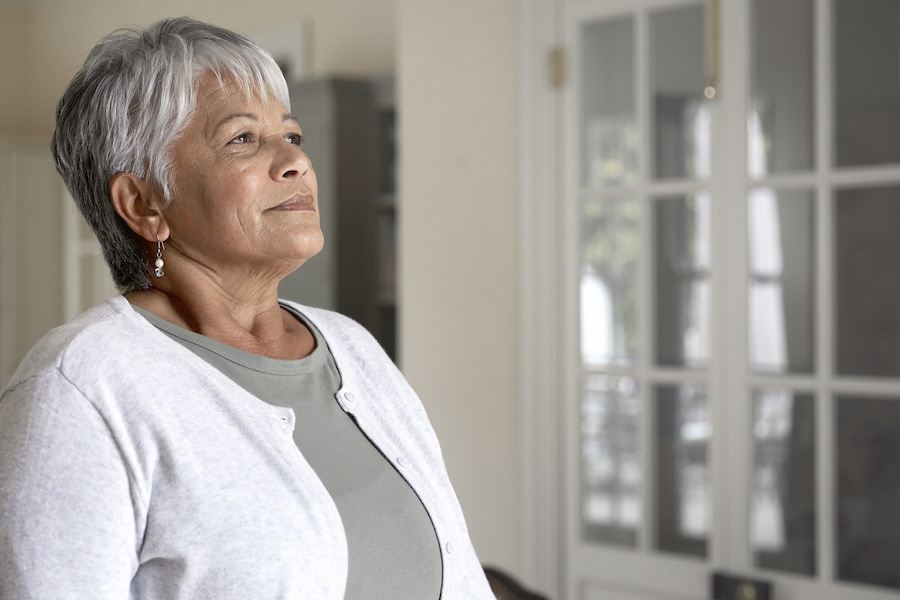 By Shari Flight
Dementia-causing illnesses can lead to a variety of related behaviors, and these behaviors can have environmental triggers. Knowing the common triggers for the person living with dementia is incredibly important because this can help prevent or deescalate certain behaviors. When thinking about these common triggers, one thing to be mindful of is how the environment is impacting a person's senses. Of all the senses, hearing is the one that has the most significant impact on people with dementia in terms of quality of life and care providers should be mindful of limiting noise and causing overstimulation for residents.
To best understand how overstimulating noise can be for a person living with dementia, think about a time you may have been in a restaurant that was playing loud music or had loud chatter happening throughout the environment. Were you able to hear everyone at the table? Were you fully engaged in conversation? Were you overwhelmed by the loud atmosphere? This is usually the experience of a person with dementia in any room – and a volume you might find acceptable may be entirely too loud for a person living with dementia. For individuals living with dementia, this noise can lead to agitation, aggression, anxiety, confusion, and wandering. Knowing this piece of information is beneficial in making sure that our residents have a stress-free environment that promotes successful engagement without exposing them to unnecessary triggers.
In an article completed by the Social Care Institute for Excellence, the authors share their findings of how noise affects the person with dementia, because the way they perceive external stimuli changes as they progress. They first talk about how hearing is linked to balance, so when a person with dementia is in a loud and/or overstimulating environment it can increase their risk for falling. Additionally, it affects how they respond to their caregivers because the individuals will focus more on the tone of voice as opposed to what is being said. The authors also highlight the effect of noise in certain environments, such as bathrooms and dining rooms.
The Cordwainer has created a therapeutic environment both inside and out. The location of the building was chosen because it is nestled at the end of a cul-de-sac in a quiet area of Norwell surrounded by trees. We have a peaceful outdoor sensory garden where residents can walk, sit, and enjoy the sounds of nature. Inside of our community we will have an indoor sensory garden with live greenery, benches, a bubbling boulder, a skylight, and sounds of nature.
Additionally, The Cordwainer includes a relaxing sunporch, a roof top terrace on the second floor overlooking our backyard, and a rejuvenation center with aromatherapy, meditation music, and ample sunlight. The community's sound system can be managed by room and includes peaceful music to promote a calm environment.
The progression of dementia is inevitable, so our goal at The Cordwainer is to create a therapeutic environment that will allow our residents to safely, successfully, and peacefully age in place. Our environment promotes residents' well-being, inclusivity, engagement, and an overall beautiful experience as they continue their dementia journey.
Shari Flight is The Cordwainer's Director of Community Relations. She co-facilitates The Cordwainer memory care support groups alongside The Cordwainer's Program Director Somita Ray.