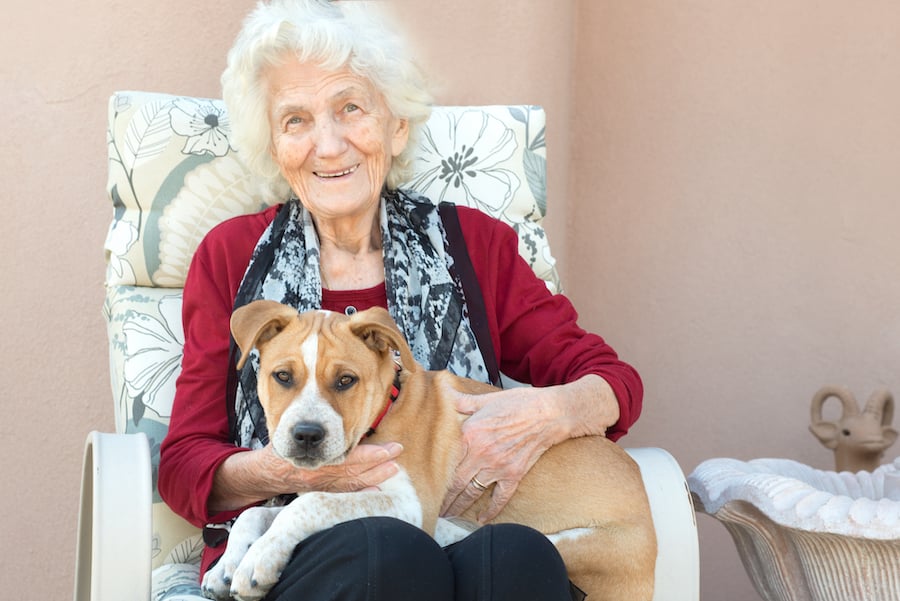 Non-drug therapies have been found to be more effective at reducing the symptoms of depression in people living with dementia than prescription medications. People diagnosed with depression due to dementia show significant improvement in depressive symptoms when treated with cognitive stimulation, reminiscence therapy, regular exercise, animal and touch therapy and social interaction, according to a recent study published by thebmj, a weekly peer-reviewed medical trade journal published by the British Medical Association.
The study found that people with symptoms of depression linked to dementia saw the most improvement in their symptoms with non-drug treatments. All patients in the numerous studies reviewed for the published article were reported to have developed symptoms of depression after a diagnosis of dementia and had not previously been diagnosed or treated for a major depressive disorder (long-term depression with thoughts of or attempted suicide).
The non-drug therapies that improved symptoms of depression in people with dementia included reminiscence therapy such as listening to music or creating memory books, exercise, animal therapy and touch therapy like massage. People who received only prescribed medication and no complimentary non-drug therapies showed no improvement in their symptoms of depression.
Depression is a common symptom of dementia and when left untreated often leads to isolation, loneliness, self-harm and severe apathy. Fortunately, safe, effective non-drug therapies can help people living with depression due to dementia lead fulfilling and rewarding lives. The Cordwainer leadership team stays knowledgeable about all current research regarding complementary and alternative medicine such as music and art therapy or reminiscence and animal therapy to help residents overcome symptoms of depression and stay engaged with others to avoid feelings of isolation and loneliness.
Daily life at The Cordwainer includes exercise classes for all physical abilities in our "Movement for the Mind" program. It also includes creating memory books, attending performances by local musicians and dance companies and listening to engaging and informative speakers in our Performance Center. We help residents make meaningful connections and explore their adventurous and creative sides with themed parties, photography and cooking classes and visits with resident therapy dogs.
You can read the full study about alternative therapies for the treatment of depression in those living with dementia in thebmj here. Our team of memory care experts are also happy to speak with you about any questions or concerns about caring for a loved one with Alzheimer's or dementia at (781) 544-2777, or via our website. You can also find helpful information about current research into treatments for dementia and related topics on the Expert Corner page of our website or at one of our events.