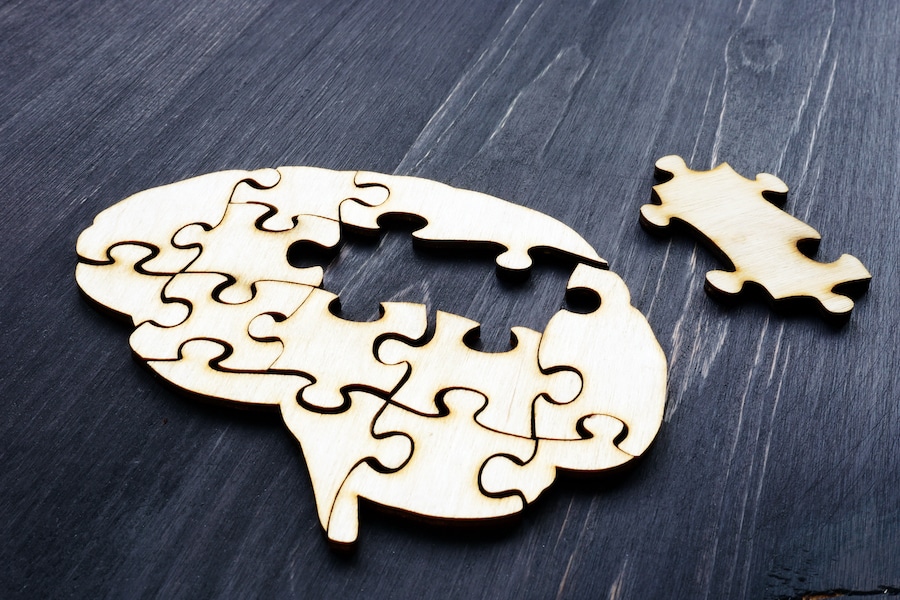 According to the World Health Organization, 55 million people around the globe are living with dementia, and by 2050 that number is projected to reach 153 million. The increase in dementia diagnoses was recently spotlighted with the announcement that former first lady Rosalynn Carter, age 95, is living with it. A Washington Post article digs deeper into what is now considered a global public health crisis to shed light on the risk factors and signs associated with dementia and what can be done to reduce your risk of developing it or slowing down the progression of symptoms. The key takeaways of this Washington Post article follow.
What is Dementia?
Dementia is the symptoms caused by an underlying disease that is currently unpreventable or curable. There are several different types of dementia – defined as symptoms of cognitive impairment such as memory loss – which eventually renders those living with it unable to engage in the tasks of daily living like bathing, eating, and managing their finances. Other common symptoms are being unable to recognize family members and caregivers or remembering where they are. The most common type of dementia is Alzheimer's disease, but there are several other types of dementia which affect older adults. Additionally, everyone's journey with their dementia is different and unique to them.
Frontotemporal dementia – neuron damage to the frontal and temporal lobes of the brain. Changes in speech and language, social behaviors, and mobility are commonly seen.
Lewy body dementia – named for the abnormal deposit of the protein alpha-synuclein (called Lewy bodies) in the brain that causes changes in behavior, movement, and mood.
Vascular dementia – impaired blood flow to the brain, most commonly due to a stroke.
Mixed dementia – when a person has more than one type of dementia. Most commonly it is someone living with Alzheimer's and vascular dementia.
Reversible dementia – There are a few things that can cause a temporary dementia such as medications, urinary tract infections, improper care of diabetes and untreated blood pressure issues to name just a few. Once treated, most individuals experiencing dementia like symptoms will revert to their normal cognition.
Risk Factors for Developing Dementia
While it is not completely clear why some people develop dementia and others don't there are several known risk factors that increase one's chances of cognitive impairment. Some of those risk factors are:
A build-up of brain proteins called amyloid plaques and tau and brain inflammation.
Age, specifically 65 years or older, doubles your risk for developing dementia and triples after age 85.
A family history of Alzheimer's or dementia, especially in a first-degree family member like a parent or sibling.
Those with any of the 30 gene variants linked to Alzheimer's have an increased risk of developing the disease.
There is growing evidence that environmental exposure to air pollutants, pesticides, and vitamin D deficiencies increases your risk of developing dementia.
Traumatic brain injuries, stroke, hearing loss, and Down Syndrome have all been linked to an increased risk of dementia.
Social isolation, which is very common as people with dementia begin losing their ability to communicate, and become overwhelmed by noise in their environment while dealing with the complex emotions that accompany memory loss.
Fortunately, there is also research into ways to reduce your risk of developing dementia. Staying physically active throughout your lifetime, for example, is known to dramatically reduce your risk for any number of diseases, including Alzheimer's and dementia. It is important to maintain a healthy weight and keep your blood pressure and diabetes under control. Limiting alcohol consumption and exposure to pollutants has also been shown to reduce your risk of developing dementia.
Another important way to reduce your risk of Alzheimer's or dementia or slow down the progression of symptoms is staying socially engaged, something that is often difficult for older adults when faced with health, mobility, and communication challenges.
The Cordwainer's Unique Programming for People Living with Dementia
At The Cordwainer, we are offering an innovative approach to providing care for those living with Alzheimer's or other dementias based on the latest research into dementia-care best practices. Our team is specially trained to care for anyone regardless of the type of dementia they have been diagnosed with, and provide individuals with a calm, safe but engaging environment, to enhance a resident's quality of life.
Our Movement for the Mind program is part of daily life at the Cordwainer and features interactive sessions that blend exercise and music in a fun, social environment for all abilities. We also have unique programming called The Learned Environment℠ that offers music, art, and language therapy to stimulate the brain and help residents be able to express themselves in ways they may not be able to verbally, stay engaged in their surroundings and with their loved ones and caregivers to prevent social isolation, depression, and anxiety.
You can read the full Washington Post article here, and if you have questions about caring for a loved one diagnosed with Alzheimer's or dementia or are searching for a memory care community, please call 781-544-2777 to speak to one of our dementia-care experts. We also provide more information for families on our website and have a free downloadable guide.