Testimonials from Our Residents, Staff, Partners, and Families
Read the stories of what it's like at The Cordwainer from those closest to us. Below are some testimonials from residents and family members that have made The Cordwainer their home. We invite you to come and visit our community, talk with residents and staff, and take a tour.
Thank you for a transition that has been as smooth as it could be. We knew it would be hard, but I have been so kindly treated and welcomed by the staff … and the two nurses I have crossed paths with have been lovely. I have been on this dementia journey for three years with my mom – thrust into it suddenly after TBI…. The hourly checks have also been a real game-changer for my peace of mind. And I've also noted mom's clothing has been changed each day – this is a huge thing for me. Thank you, thank you, thank you.
– Ann, daughter of a current resident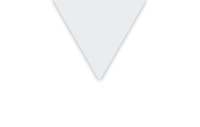 My family would like to extend our sincere gratitude for the use of the family suite. It was the perfect setting to enjoy an early family Christmas dinner with our mother. Chef Sean and his team were extremely accommodating in keeping the turkey dinner heated. They even came back to check on us to see if we needed anything. It was evident that every detail in the family suite was very well thought out. It is truly only one of the many differentiators that separate The Cordwainer from other memory care communities we have toured. We truly mean it when we say your staff has gone above and beyond to support our mother and ourselves through this stressful transition.
– The Carlson Family