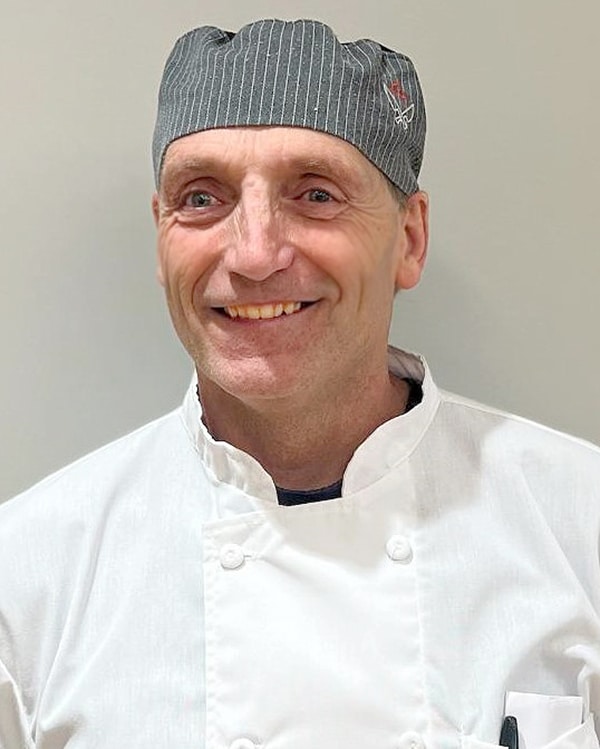 NORWELL — The Cordwainer, an Anthemion Senior Lifestyles community, has named Sean Robinson Culinary Director. Co-author of a unique "Dining with Dignity" program specifically for seniors, Sean will oversee The Cordwainer's dining program focusing on creating healthy restaurant quality meals from scratch using fresh whole foods and ingredients to support residents' cognitive function and overall health.
Sean has 35 years of experience in the food service industry and holds an associate degree in Culinary Arts from Johnson and Wales University. He is also ServSafe and Allergen Awareness certified and a member of the American Culinary Federation. He began his career in the upscale restaurant industry and has 16 years of experience in culinary operations for senior living communities. As an executive chef and culinary services director he creates healthy restaurant-quality dining programs for senior living communities while managing food inventories and budgets, training staff, and ensuring the safest food handling and sanitation standards are met. He has written dining standards and practices guidelines for senior living communities and co-authored a "Dining with Dignity" program for assisted living and memory care communities to ensure residents can enjoy a nutrient-rich and varied diet even with special dietary needs.
The Cordwainer includes 54 suites for residents at 555 Cordwainer Drive. The community features unique programming, "The Learned Environment℠," designed to stimulate the brain and foster learning through music, art, and exploring foreign languages. Community amenities include all-inclusive pricing, spacious living, dining, and activity rooms, indoor and outdoor sensory gardens, a wood workshop, a barbershop and salon, a private suite for families, and performance and rejuvenation centers. Services include an onsite executive chef, nursing and personal care assistants, wellness programs, laundry and housekeeping, medication management, transportation, and more.
---

For more information about The Cordwainer, call (781) 871-5550 or visit www.cordwainermemorycare.com.