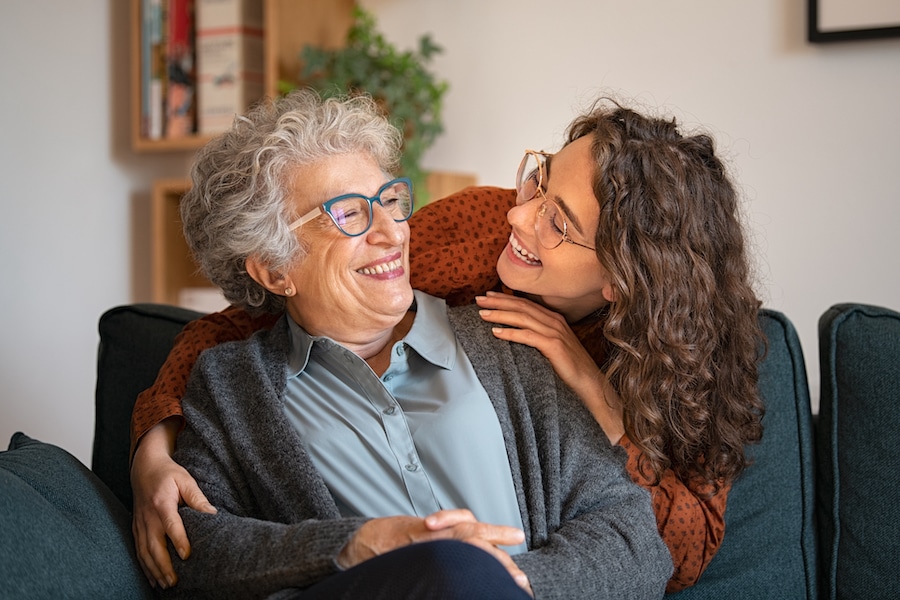 By Shari Flight
When meeting with caregivers who are looking for a safe and engaging environment for their loved one living with dementia, I am frequently faced with the misconception of what memory care is, and how it varies from traditional assisted living. Memory care and traditional assisted living communities provide many of the same services, including housing, meals, and help with activities of daily living such as bathing, grooming, and using the toilet. However, memory care communities specialize in caring for individuals with Alzheimer's disease and other forms of dementia.
Further, many family caregivers are confused about what memory care means and if we can appropriately care for their loved one. Having the knowledge of what a memory care community is capable of allows you to make the best choice for your loved ones' physical and social needs, and to assure you they are given the opportunity to thrive in an environment that promotes successful aging. I have compiled some of the frequently asked questions that I get upon meeting with caregivers, in hopes of assisting someone who may have a similar question.
Q: Is Memory Care Assisted Living a medical model?
A: Although Memory Care Assisted Living can care for an individual's medical needs, we are considered a social model. This is due to the belief that socialization and engagement can reduce dementia-related symptoms and slow the progression of the disease causing the dementia symptoms. The Cordwainer has implemented a unique curriculum called The Learned Environment℠, which incorporates music, art, and a foreign language. We believe that someone living with dementia should have the opportunity to learn, because the power of learning is a beautiful thing regardless of what you are still capable of.
Q: The doctor told me that my loved one needs a nursing home because of their dementia. Is this true?
A: No two people go through the same dementia journey, so it is hard to answer this question with a simple yes or no. The needs of someone living with dementia will vary from person to person based on their cognitive and medical needs. After a caregiver tours a memory care assisted living community and decides that they would like their loved one to live there, the Resident Care Director will schedule an assessment with the person living with dementia. The assessment allows them to evaluate the individual's physical and cognitive needs. Once the assessment is completed, the Resident Care Director will be able to inform the caregiver if they can safely care for their loved one based on their needs, and to create a care plan unique to them. At The Cordwainer, we care for each resident by meeting them where they are in their journey and adjusting our approaches to best assist them.
Q: Will you kick my loved one out if they need more help than you offer?
A: We would not ask a resident to leave our community if their needs increase. Instead, our Resident Care Director will meet with families to see what the increased needs are, and how we can assure that your loved one can age in place with us. We developed a unique program, called the Aging Gracefully Program, for this very reason. It allows the person living with dementia to receive the increased care they need while also engaging them in a more therapeutic manner. Additionally, our Resident Care Director will provide you with additional options if necessary, including increased support from home care agencies or hospice.
Q: Will MassHealth pay for my loved one's rent?
A: MassHealth, the Massachusetts Health Connector and the Health Safety Net, provides a wide range of medical and other benefits to residents in the Commonwealth. These programs are authorized by state and federal law. MassHealth does not cover memory care assisted living costs. However, MassHealth will pay for many other care-related services (see MassHealth's Senor Guide to Health Care Coverage) available to residents who live in memory care assisted living communities, such as hospice, physical therapy, dental and vision care, home care, and more, as long as they are deemed medically necessary. The Cordwainer is assembling a list of trusted health care providers who can deliver these services for our residents and our Resident Care Director can assist you in reviewing this list of resources.
Q: What if my loved one has difficult behaviors? Will your staff be trained in this?
A: Our staff receives ongoing training about how to assist a resident with dementia-related behaviors. When a resident has a challenging behavior caused by their disease, our staff follow steps to assure that they can assist them in the moment and in the future to reduce further repetitive behaviors. Staff will be able to identify "triggers" for future prevention, assist them in the moment using the de-escalation training they have received, and assure the resident is safe and approached in a way that is beneficial for them.
All caregivers have questions of their own. These are just a few of the frequently asked ones that I have had upon meeting with caregivers. If you have additional questions about memory care, or would like to learn more about The Cordwainer, contact us to schedule a time to meet!
Shari Flight is The Cordwainer's Director of Community Relations. She co-facilitates The Cordwainer memory care support groups alongside The Cordwainer's Program Director Somita Ray.