The Cordwainer's design and daily programming are heavily influenced by European models of care for people living with Alzheimer's and dementia. Europe continues to lead the world in research beyond drug treatments into the best care practices to ensure that those experiencing memory loss can still live meaningful and happy lives. Before breaking ground to build a memory care assisted living community, The Cordwainer's co-founders Tamilyn and Bodo Liesenfeld spent years researching dementia care best practices across Europe. They also found an architectural partner who understood their vision in incorporating what they learned into the community design.
European Design Elements
Some of the European influences are seen in the modern architectural design of the interior and exterior of the building. Oversized high-efficiency European windows allow for plenty of natural light throughout the community. The interior sensory garden is based on the concept of European winter gardens that date back to the 17th Century. European nobility in cold climates often constructed large conservatories that housed plants and trees and acted as an extension of their living space. The positive health and well-being influence on older adults from spending time in nature is well-documented, but those living with Alzheimer's or dementia are often cut off from the outdoors due to limited mobility, fear for their safety, and the danger inclement weather poses. The Cordwainer's two-story interior garden with a living moss wall, trees, plants, water feature and the sounds of birds chirping brings residents close to nature year-round beneath an enormous skylight for an abundance of natural light.
Anthony Vivirito, one of the lead designers from The Architectural Team (TAT), worked closely with the Liesenfelds to bring their vision to life. Key to this effort and rooted in senior living models in Europe is the use of biophilia, an approach to architecture and interiors that strives to balance human wellbeing through greater connection to the natural world.
TAT's design for The Cordwainer reflects this focus, using an evidence-based approach that recognizes how light can have a significant impact on dementia by improving mood and reducing depression and psychoactive symptoms common to dementia. The interior spaces provide a bright and airy atmosphere using natural materials such as wood and living moss walls. Additionally, and like overcoming natural lighting challenges during European and New England winters, The Cordwainer has incorporated an expansive skylight set above the building's centrally located two-story atrium sensory garden that floods the indoor courtyard with natural light. Boosting natural light throughout the community works to provide therapeutic sensory stimulation to residents living with dementia.
Most memory care communities feature smaller, locked courtyards and community spaces. In contrast, at The Cordwainer residents may move about the entire community freely with private suites that open out to circular corridors, much like the dementia villages in France and the Netherlands. In fact, The Cordwainer's design offers residents 40 percent more community open space than the typical memory care community. This allows residents lots of room to move about safely during the day. The community also uses subtle but effective interior design color schemes that ease wayfinding routes for residents.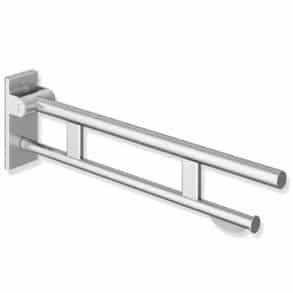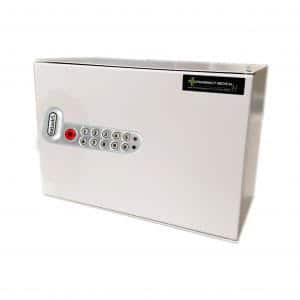 The bathrooms are equipped with HEWI duo-hinged grab bars with a toilet tissue holder from Germany. With an ergonomically designed, two-dimensional grip, these grab bars provide a secure, comfortable, and flexible hold to support residents who may have limited strength and mobility for increased independence and safety while toileting. Additionally, for safe storage of residents' medicine, The Cordwainer imported combination pod lockers from an English manufacturer. These pod lockers provide a safe way to store medicines while providing a personal, non-institutional look in the residents' apartments.
International Programming Models Incorporated into Our Programming
Alternative therapies have been shown to be as beneficial to people living with dementia as pharmaceuticals. Taking a page from European dementia care practices, The Cordwainer offers unique programming that incorporates the study of foreign languages, music and art, and an innovative, interactive "magic table."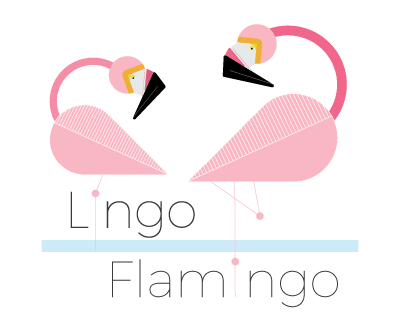 Foreign Language
We partnered with Glasgow, Scotland based Lingo Flamingo after learning how studying a foreign language can benefit those experiencing memory loss by providing stimulation to the brain and helping them communicate more clearly and for longer with their loved ones and caregivers. The program is based on studies published by the University of Edinburgh that show those who are able to speak a second language tend to develop dementia up to five years later than those individuals who can only speak one. Learning a second language is an exercise for the brain and helps keep it active and slow down the progression of symptoms associated with memory loss.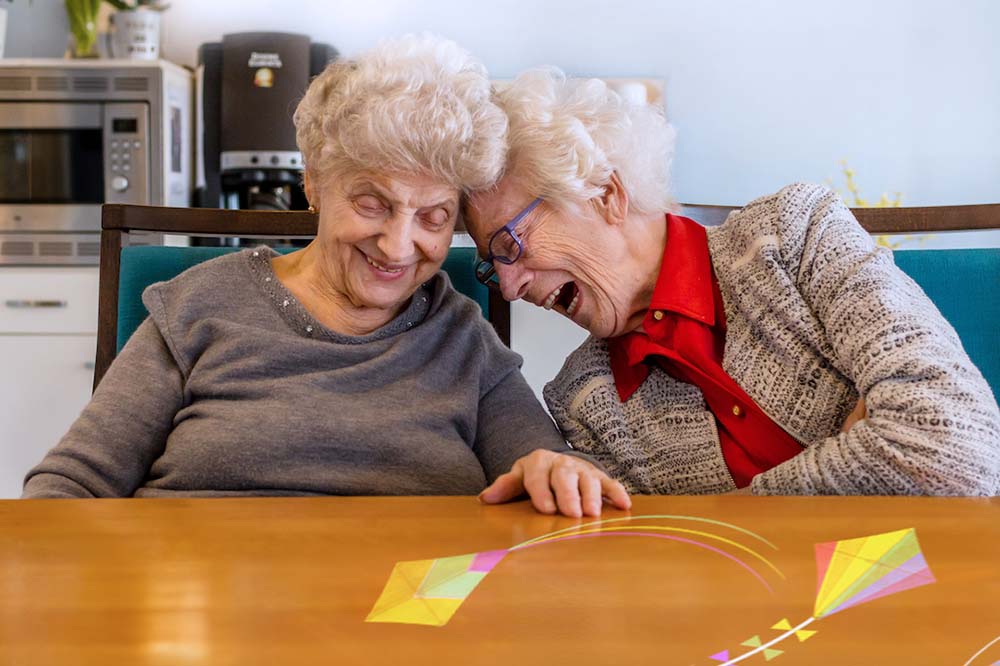 The "Magic Table" — Tovertafel
The Cordwainer was the first dementia care community in the United States using the Tovertafel system, after discovering its use in Europe before it had been cleared for release in the U.S. Developed by Tover, a Netherlands-based technology firm, and known as the "magic table," the ceiling-mounted system projects a variety of multicolored virtual images onto a tabletop and uses infrared sensors to respond to the arm and hand movements of the people interacting with those images. The Tovertafel is designed specifically to stimulate areas of the brain to help slow down the progression of dementia symptoms. Since the "magic table" games do not have any specific rules and are easy to use, residents at any stage on their cognitive journey can interact with their caregivers, and family members in a fun and engaging way.
If you would like to learn more about how the influence of European design and programming will help The Cordwainer provide the best quality of life possible for your loved one living with Alzheimer's or dementia, call 781-544-2777 or visit our website at cordwainermemorycare.com.